You Ride
Experience Riding in an IndyCar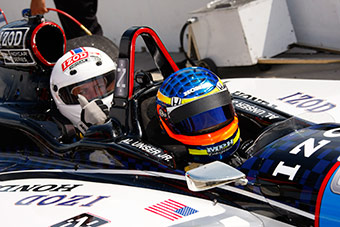 The Indy Racing Experience Two-Seat Ride allows the passenger to experience speeds and g-forces previously available to only a handful of elite drivers. The purpose-built Dallara chassis allows a passenger to sit behind the driver, but in every other way, this is a true IndyCar® Series car. The car is complete with an authentic racing power plant that can reach up to 180 miles per hour. A Ride like none other!
Restrictions: Each participant must be 18 years of age or older, under 6'5" in height, and under 250 lbs.
Two-Seat Ride Rates
| Track | Length | Price | |
| --- | --- | --- | --- |
| Indianapolis Motor Speedway  | 2 laps | $499 | Purchase |
| All other IndyCar Series Tracks, limited availability | 1-2 laps (road/oval) | $499 | Contact |
---
Meet Indy Racing Experience Drivers
Davey Hamilton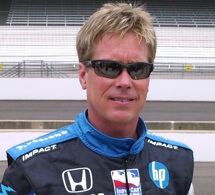 IndyCar Series veteran and two-time series championship runner-up Davey Hamilton has been a driver with the Indy Racing Experience since 2001.
A native of Boise, Idaho, Hamilton has made 51 career starts in the IndyCar® Series, highlighted by three second-place finishes, 13 top fives, 23 top 10s and 76 laps led. He was the INDYCAR Championship runner-up in 1997 and 1998.
Hamilton has raced in 10 Indianapolis 500 events and finished in the top 15 in two of the past four years, including a ninth-place result in 2007. Those three races have been the lone competitions for Hamilton following his retirement from the cockpit in 2001 after a serious crash at Texas Motor Speedway. Hamilton underwent 21 operations to reconstruct his feet and was not able to stand until a year into his two-year recovery.
When not in the car, Hamilton serves as co-owner of Davey Hamilton/Kingdom Racing in the Firestone Indy Lights series and is also a color commentator for Indianapolis Motor Speedway Radio Network broadcasts.
Stéphan Grégoire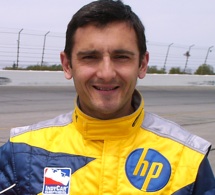 Stéphan Grégoire, a former driver in the IndyCar® Series, has been piloting the Indy Racing Experience 2-seater since 2001.
The Frenchman made 44 INDYCAR starts between 1996 and 2001 with a best finish of second at Pikes Peak International Raceway in 1997. In that season he also recorded his best ever points finish of 11th.
Grégoire has also made six Indy 500 starts, with his best finish coming in 2000 when he placed eighth.
He last ran "The Greatest Spectacle in Racing" in 2006 when he finished 29th. Grégoire attempted to qualify for the 2007 Indy 500, but suffered a broken bone in his back during a crash in practice.
---
Indy 500 Winners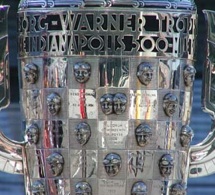 Nine Indy 500 winners, who have captured the Borg Warner Trophy (above) a combined 16 times, have jumped in the Indy Racing Experience 2-seater in years past, providing lucky customers the ultimate ride of a lifetime.
Below is a list of Indy 500 winners who have also toured the famous Brickyard with an IRE passenger:
Al Unser (1970, 71, 78, 87)
Johnny Rutherford (1974, 76, 80)
Arie Luyendyk (1990, 97)
Al Unser, Jr. (1992, 94)
Mario Andretti (1969)
Buddy Lazier (1996)
Buddy Rice (2004)
Dan Wheldon (2005)
Dario Franchitti (2007)
In addition, several former and current IndyCar® Series drivers have piloted the Indy Racing Experience 2-seater. Those drivers include:
Michael Andretti
Ryan Briscoe
Sarah Fisher
Robby Gordon
Tony Kanaan
Vitor Meira
Danica Patrick